June is Lipoedema Awareness month and here at Toomac Solutions we want to encourage both medical professionals and the public to learn more about this medical condition.
Lipoedema (or the American spelling; Lipedema) is a chronic and progressive adipose (fat tissue) disorder characterized by the marked disproportion between torso and the extremities. It arises as a result of abnormal symmetrical accumulation of sub-cutaneous adipose tissue in the lower and/or upper extremities while both the feet and/or hands are unaffected. Lipoedema almost exclusively affects women and can sometimes later develop into lipo-lyphoedema (a combination of lipoedema and lymphoedema) due to the high levels of stress on the lymphatic system as fluid accumulates in the sub-cutaneous tissue. As a result, Lipoedema and lipo-lymphoedema patients have a tendency to easily bruise (even after minor trauma), have increased tenderness and in most cases presence of spontaneous pain.
Early detection and correct diagnosis/treatment can lead to better patient comfort, management and results. So if you or someone you know has this condition please don't hesitate to contact one of our friendly staff for informative links that may help guide or educate you on lipoedema or be able to direct you to a nearby clinician.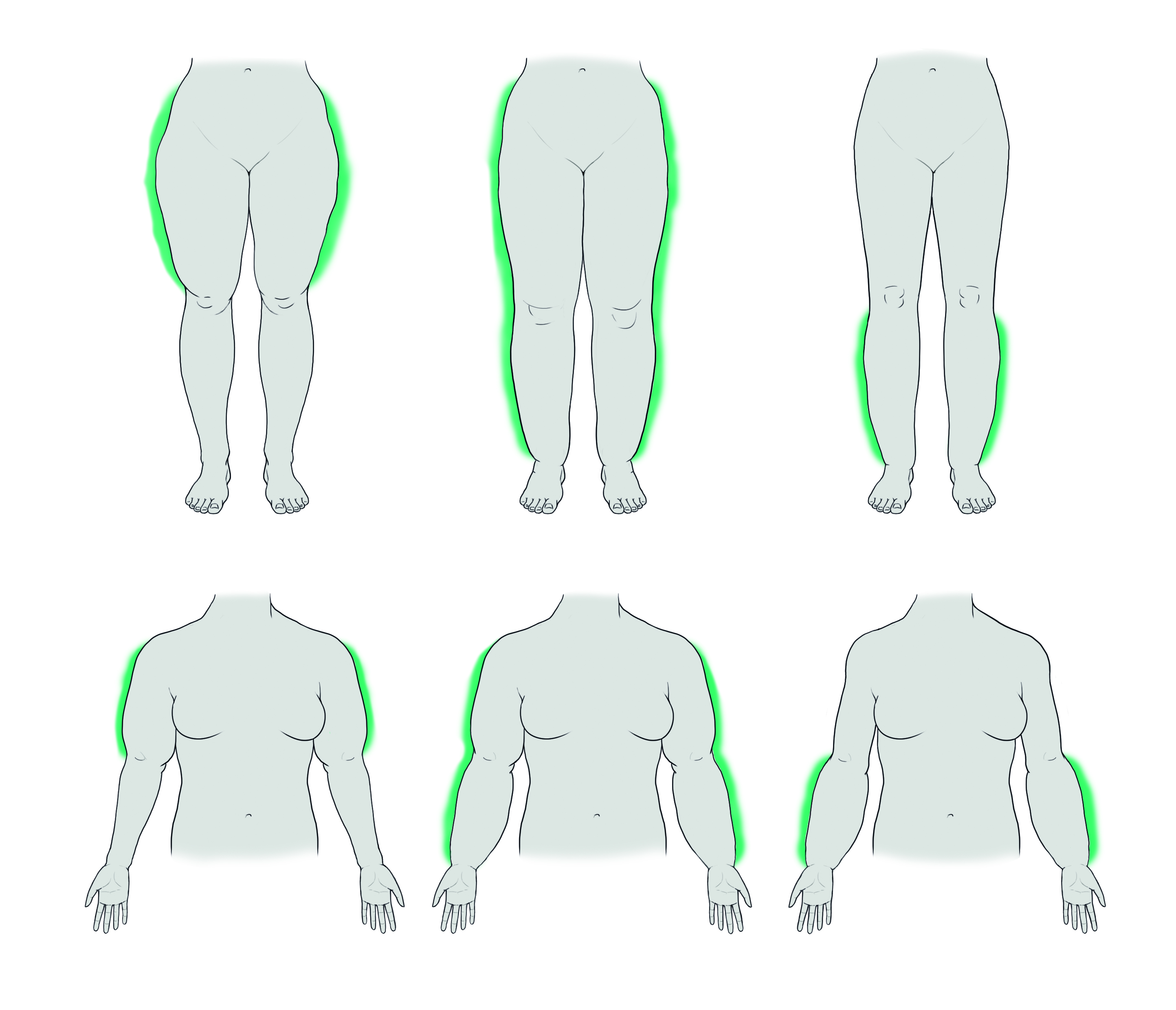 Image credit: Julius Zorn Gmbh