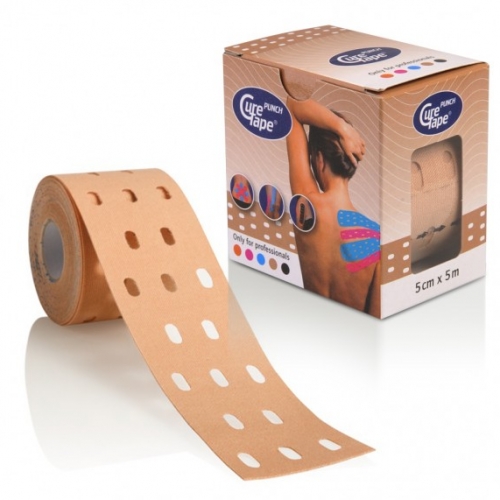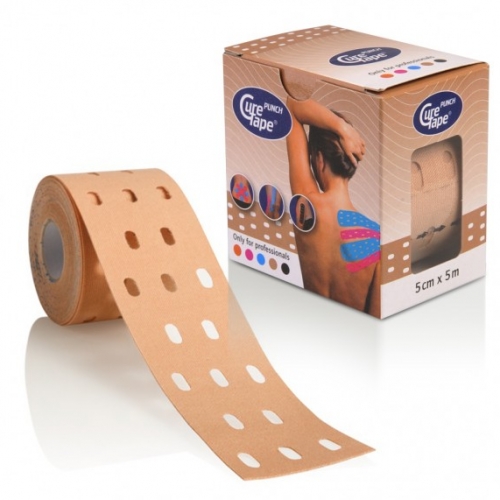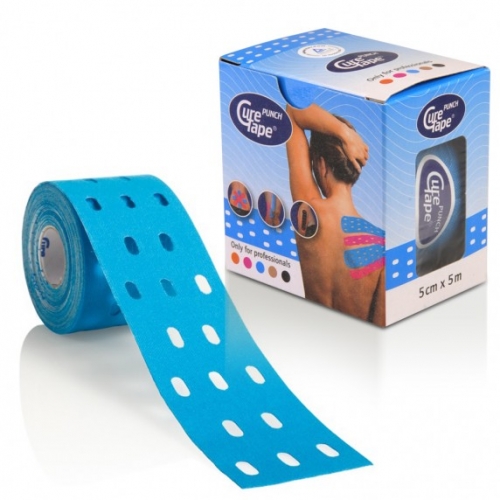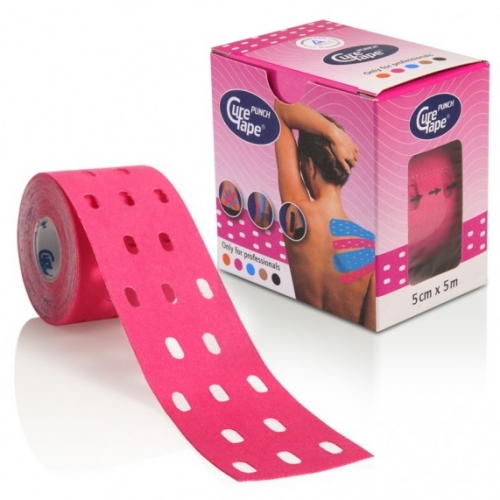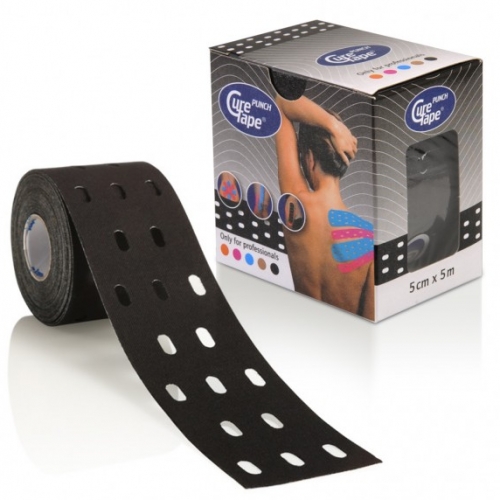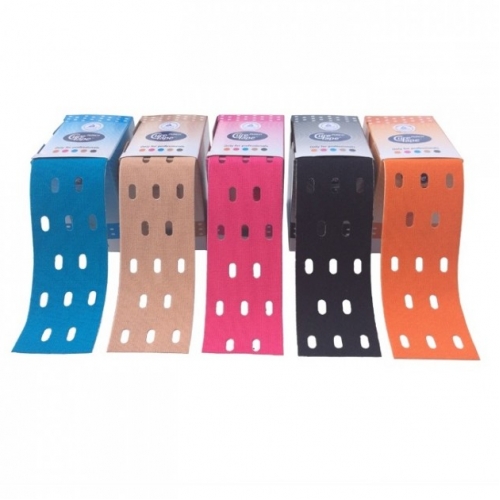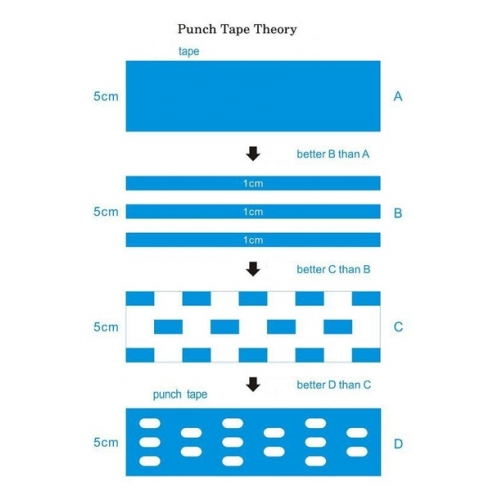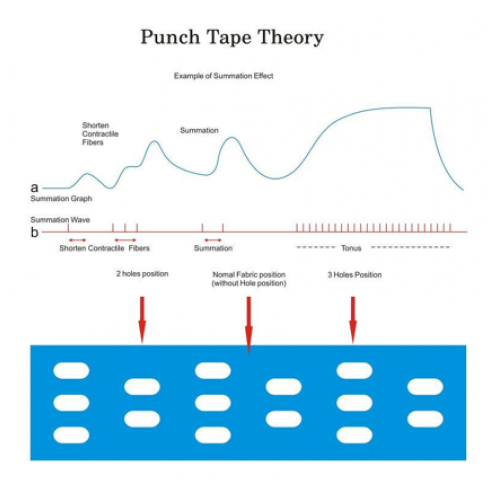 Thysol Curetape
Punchtape 5cm x 5m
The patented hole pattern gives the tape a greater stretching capacity and a three-dimensional stretching direction arises (not only can the tape stretch in the length, but also diagonally).
The fascial system plays an important role in the field of pain, control, stability and the distribution of strength.The hole pattern causes differences in pressure within the tape applied, as a result of which receptors in the skin and fascia receive even more stimuli.

Suitable for lymph stimulation, fibrotic tissue and scar management the Curetape Punch is both versatile and easy to use.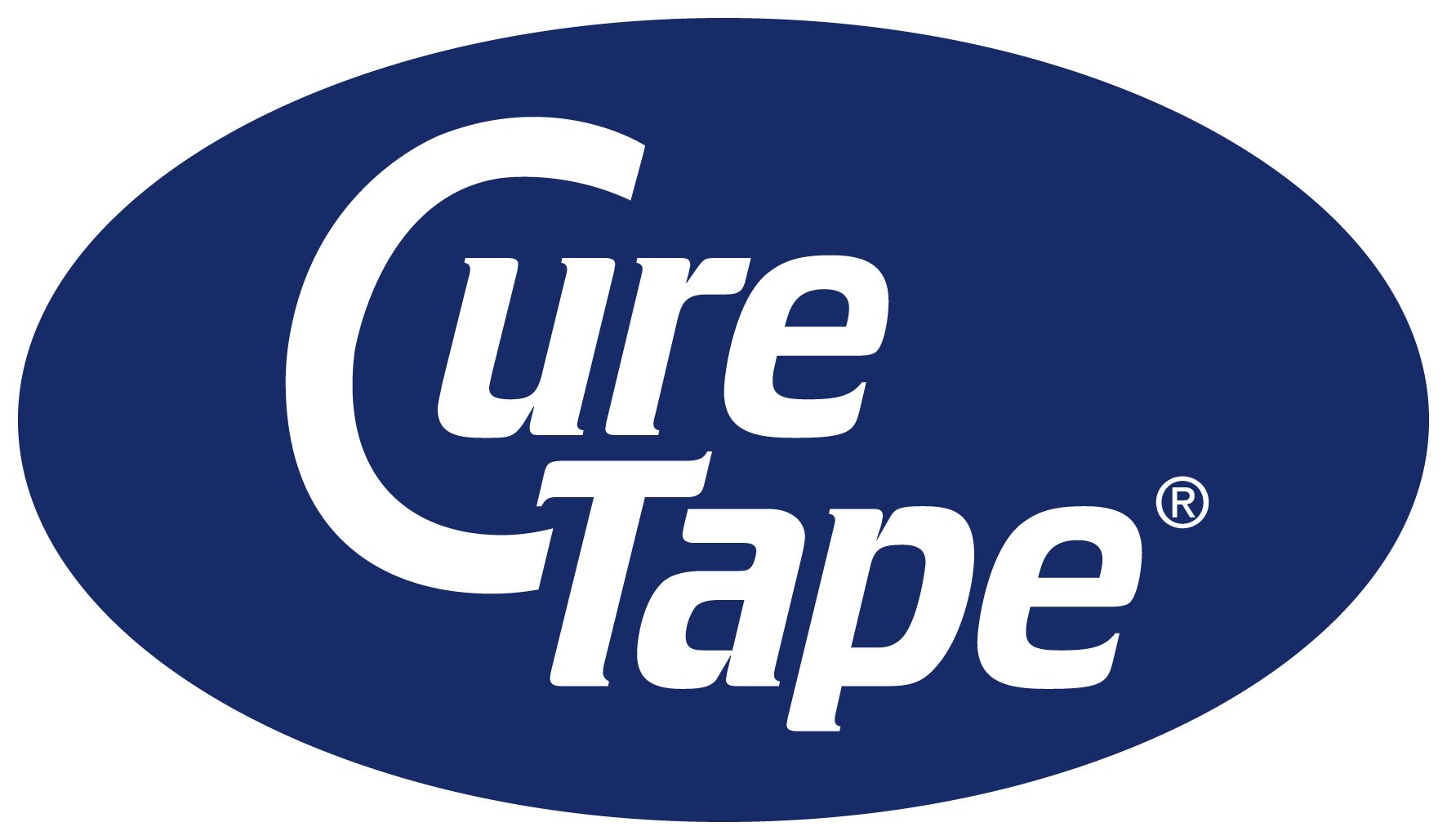 Size: 5cm x 5m (1 Roll or Box of 6)

Colours: Beige, Orange, Blue, Pink, Black