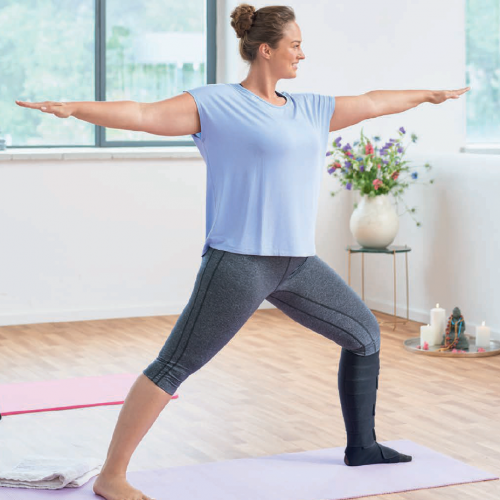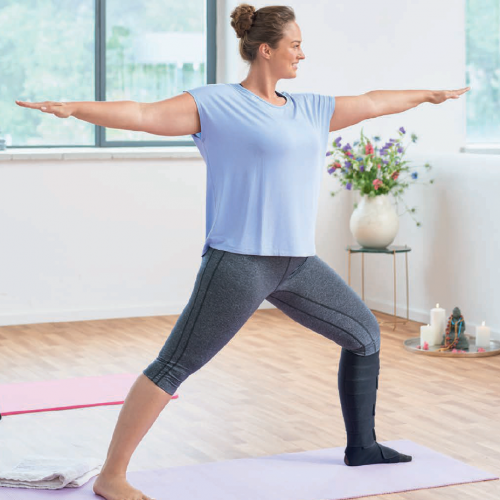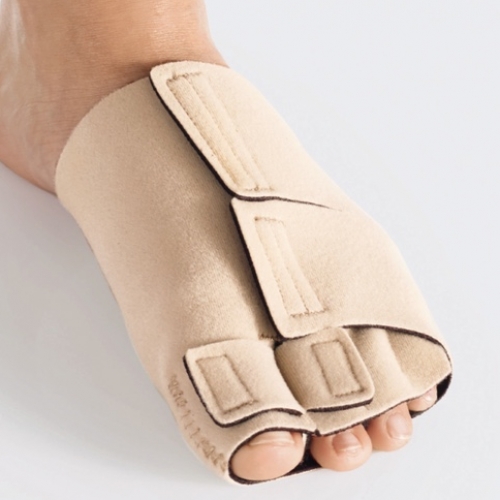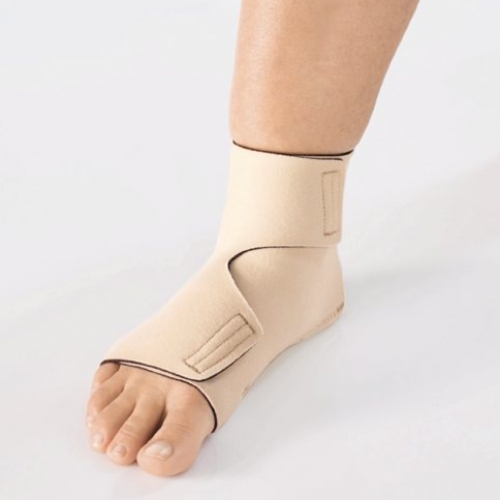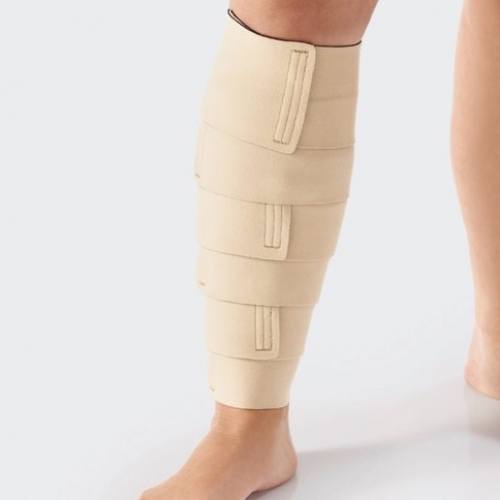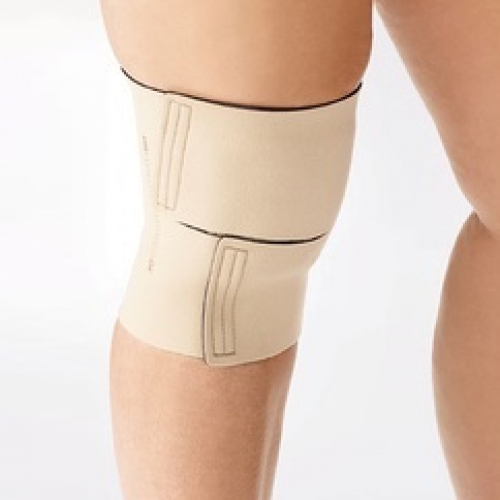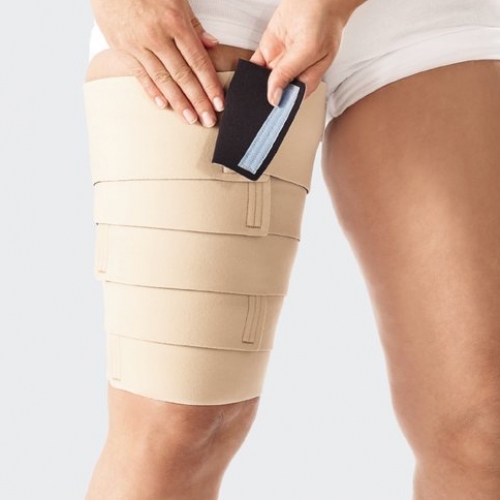 L&R Solaris Collection
Ready Wrap Lower Extremity
Low stretch adjustable compression wrap suitable for patients that have difficulty donning compression garments, or can benefit from low compression. All lower extremity wraps (excluding toe piece) come with a liner and are velcro colour coordinated for easy donning instruction (from light to dark).
Both the thigh and calf pieces feature the same overlapping system used in bandaging with additional 'spine' support at the back of the garment.
Can be used in conjunction with L&R Ready Wrap Accessory: Extender Strap, adding 10 cm length to lower limb strap circumferences.
Each L&R Ready Wrap lower extremity is supplied with a size appropriate L&R Ready Wrap Liner
Colours Available: Beige in stock, Black available on order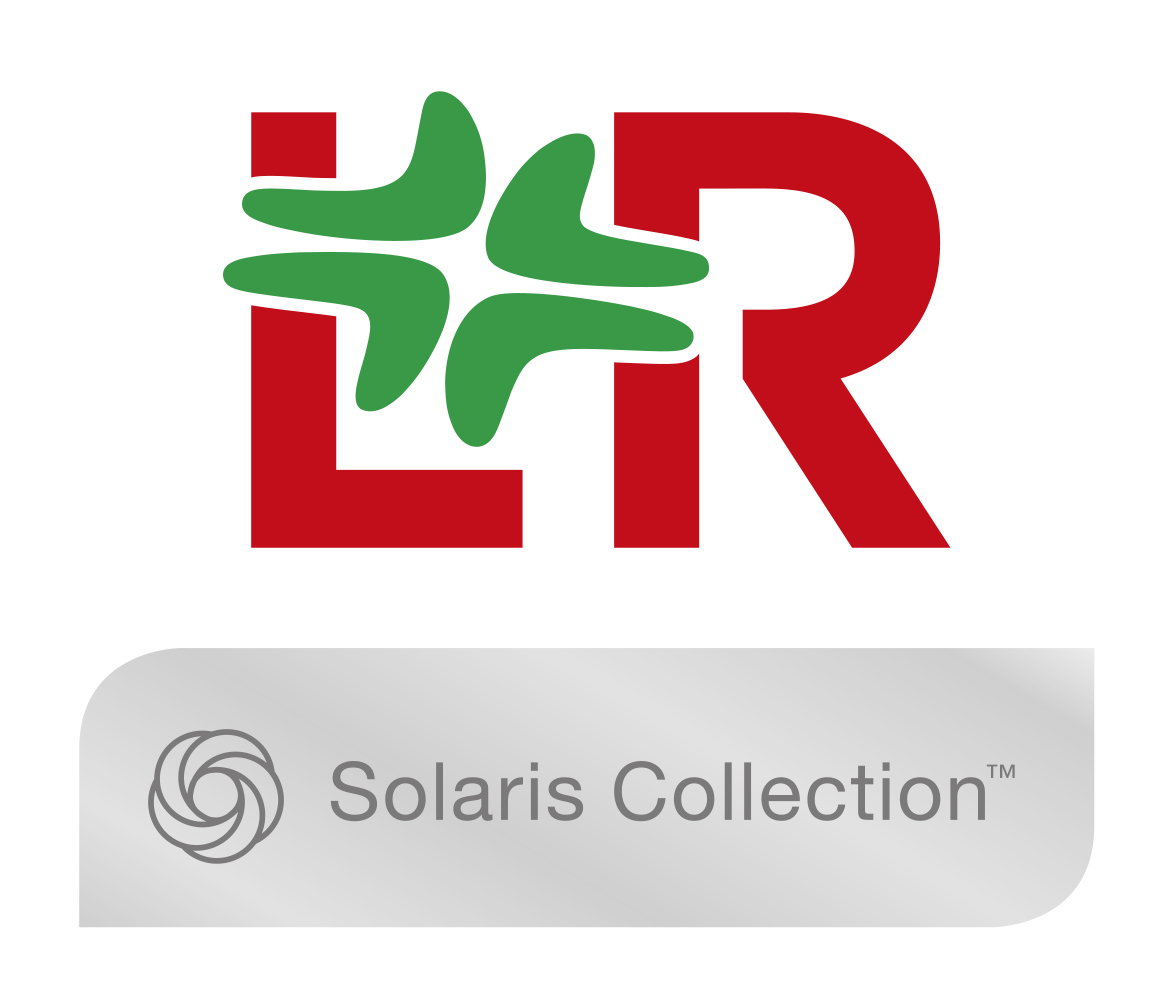 Fabric Quality: Ready Wrap Lower Extremity

Style: Foot piece (AB), Calf piece (BD), Knee piece (DE), Thigh piece (EG)

Length: Short, Average, Tall (Calf and Thigh pieces only)

Size: S, M, L, XL, XXL