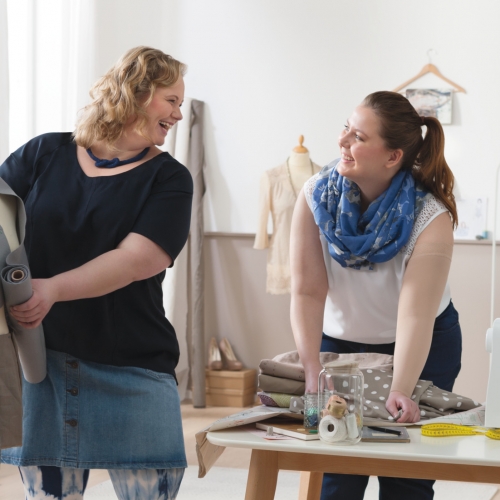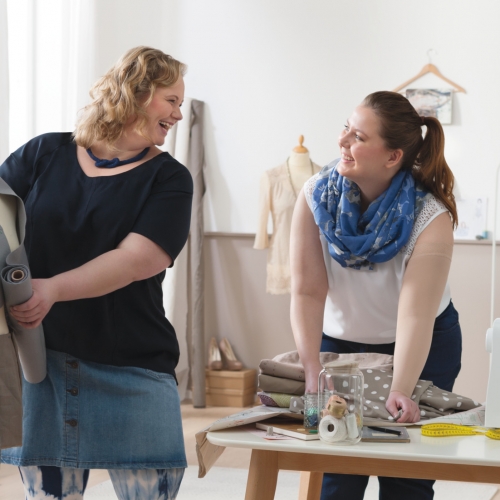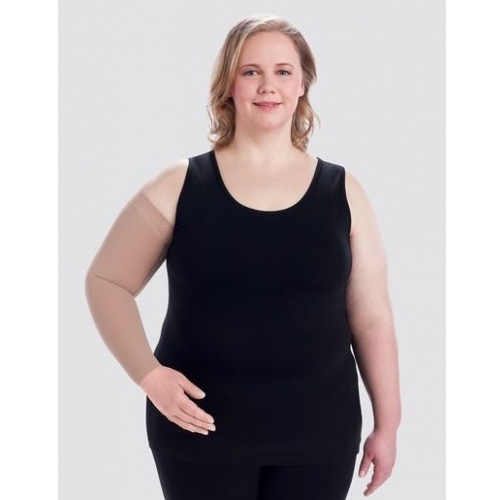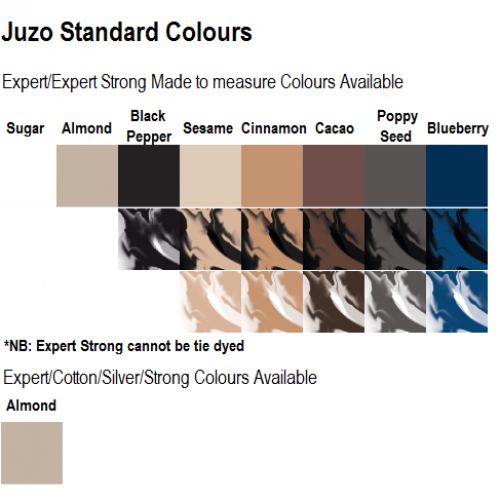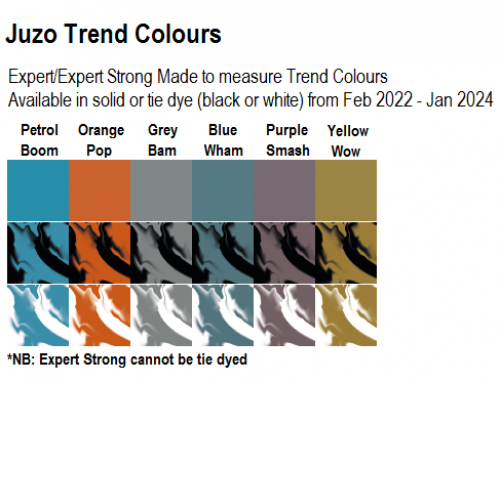 Juzo
Expert Sleeve
Expert is the perfect soft flat-knit weave that provides bi-directional elasticity and the greatest amount of freedom of movement, comfortable to wear and ideal for lymphological disorders.
Expert Silver, flat-knit silver garments contain continuous knitted-in silver threads providing a natural antibacterial effect, effectively targeting bacteria on the skin and restoring the natural balance to inflamed and irritated skin.

Expert Cotton is made from 50% cotton, the natural fibres are extremely soft and smooth against the skin. Perfect for people with delicate skin and sensitivities.
Expert Strong exerts a high working pressure ensuring optimum tissue compression. Pressure produced with movement creates a massaging effect. Suitable for severe lymphological disorders, providing professional support in treatment of pronounced lymphoedemas and lipoedemas. Also available in Silver and Cotton.
Colours available on image wheel: tie dye option only available in Expert
Images shown on this website are indicative only and may not accurately portray the product, fabric and/or colour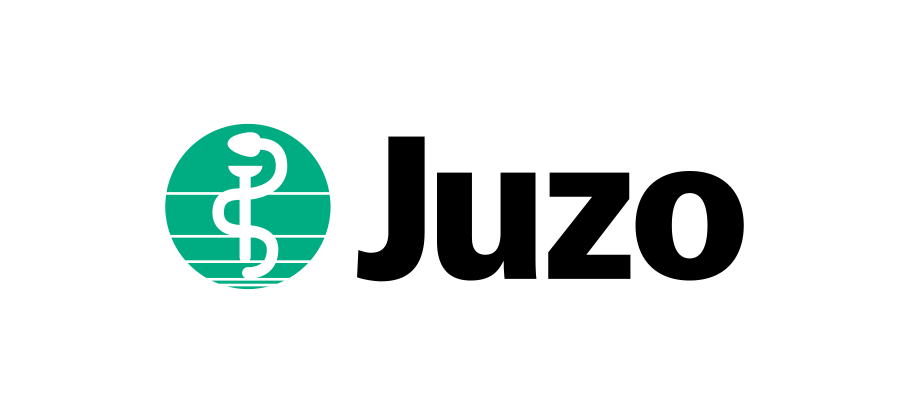 Fabric Quality: Expert (3021, 3022, 3023), Expert Strong (3051, 3052, 3053 Made to measure)

Both fabric qualities available in Silver and Cotton options (Made to measure)

Compression Class: 18-21mmHg, 23-32mmHg, 34-46mmHg

Styles: Armsleeve (CG) limited off the shelf options, contact us for more information

Made to measure (custom made) options available