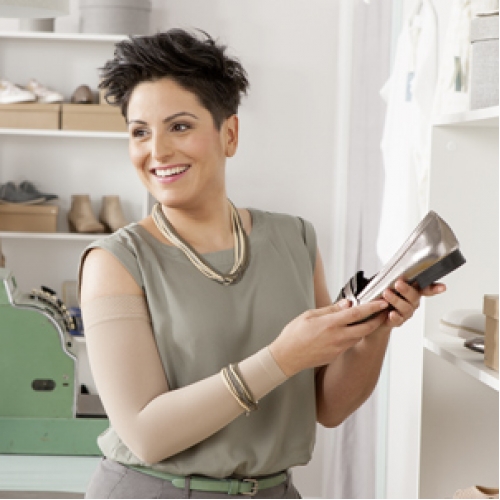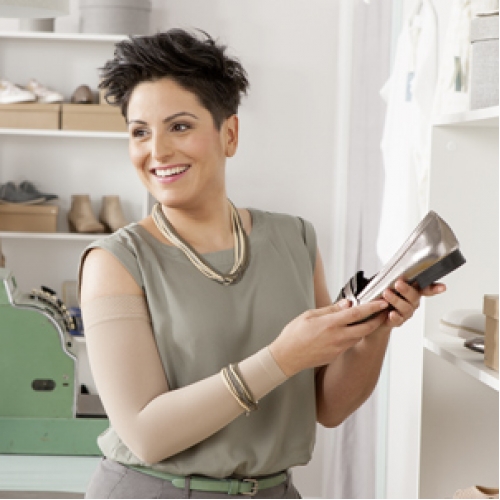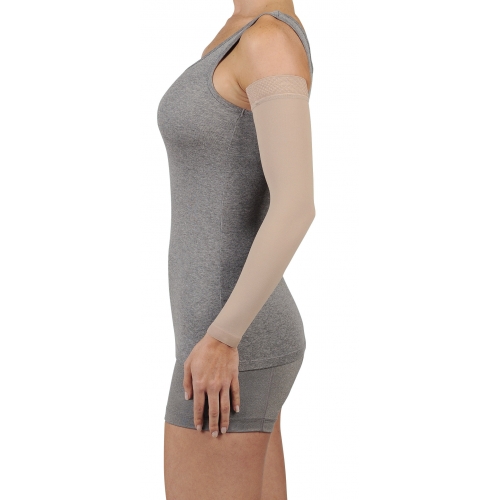 Juzo
Soft Sleeve
Fine microfibre fabic with optimum moisture transport allowing for comfortable skin environment and smooth feeling against skin. Ideal for everyday wearing combining fashion with comfort.
Colours Available: Almond and Black Pepper in stock. Other colours available on request.
Standard Colours:

Soft Trend 2020/1 Colours, with tie dye options (white or black) available:

Images shown on this website are indicative only and may not accurately portray the product, fabric and/or colour
Armsleeve prints available, contact your therapist for more information.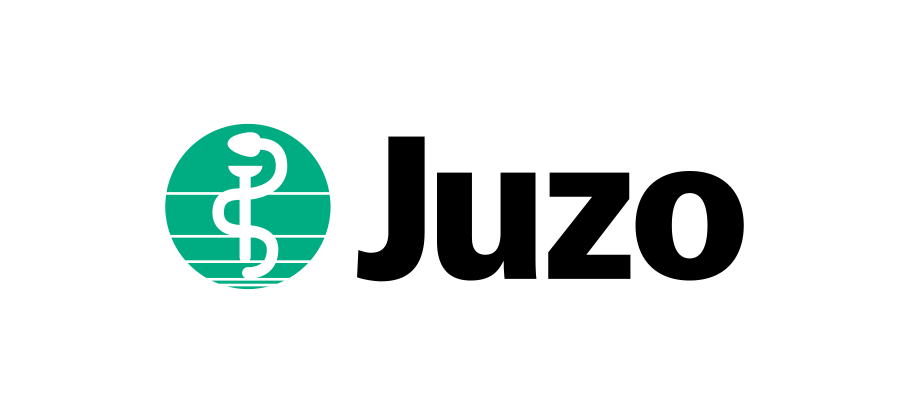 Fabric Quality: Soft (2001, 2002)

Compression Class: 18-21mmHg, 23-32mmHg

Style: Armsleeve (CG)

Made to measure (custom made) options, contact us for more information

Size: I/XS, II/S, III/M, IV/L, V/XL, VI/XXL (Max options available)

Border: Soft top, Silicon border