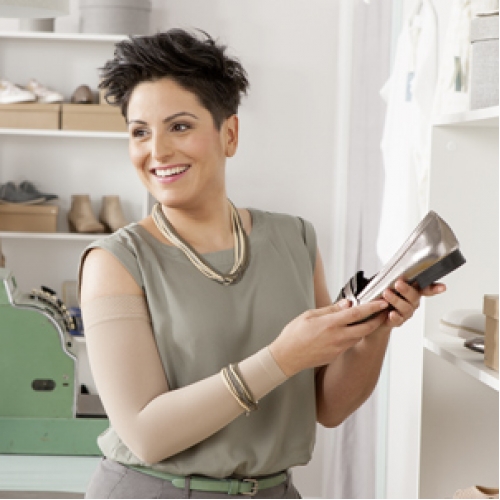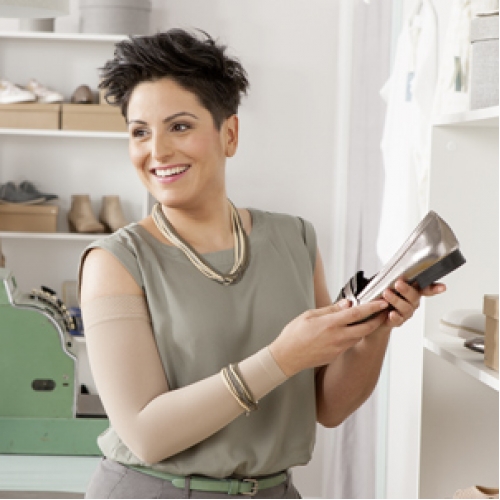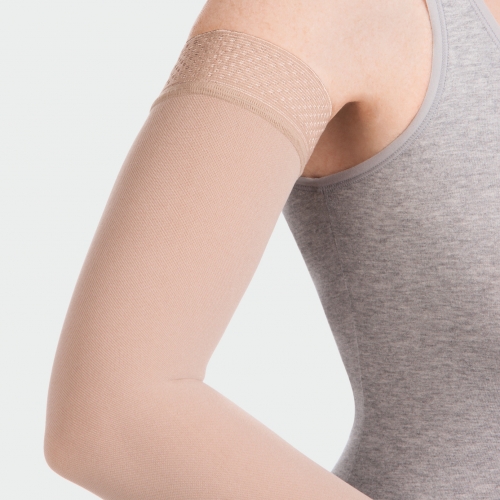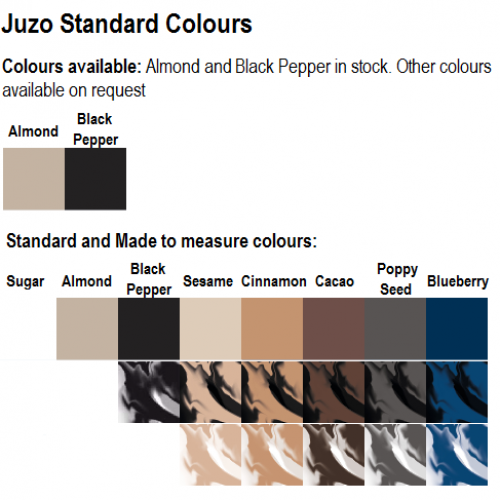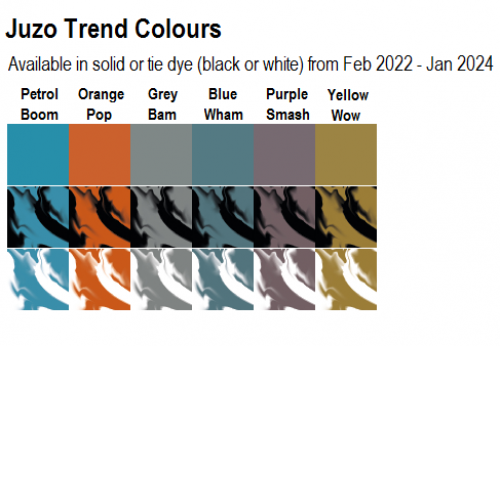 Juzo
Soft Sleeve
Fine microfibre fabic with optimum moisture transport allowing for comfortable skin environment and smooth feeling against skin. Ideal for everyday wearing combining fashion with comfort.
Colours available on image wheel: Almond and Black Pepper in stock. Other colours available on request (with tie dye options).
Images shown on this website are indicative only and may not accurately portray the product, fabric and/or colour
Armsleeve prints available, contact your therapist for more information and to see full product range.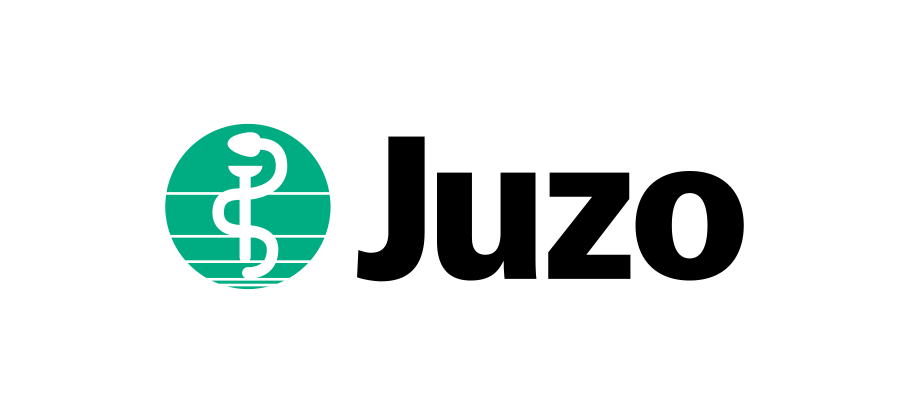 Fabric Quality: Soft (2001, 2002)

Compression Class: 18-21mmHg, 23-32mmHg

Style: Armsleeve (CG)

Made to measure (custom made) options, contact us for more information

Size: I/XS, II/S, III/M, IV/L, V/XL, VI/XXL (Max options available)

Border: Soft top, Silicon border